Art in Residence – Event Branding
Art in Residence is an event that YorkArts does to help keep the art community together in York. Residents are invited to display notable works of art from their homes in a gallery setting for a night in a fundraising gala. There is a big auction of donated art from local artists.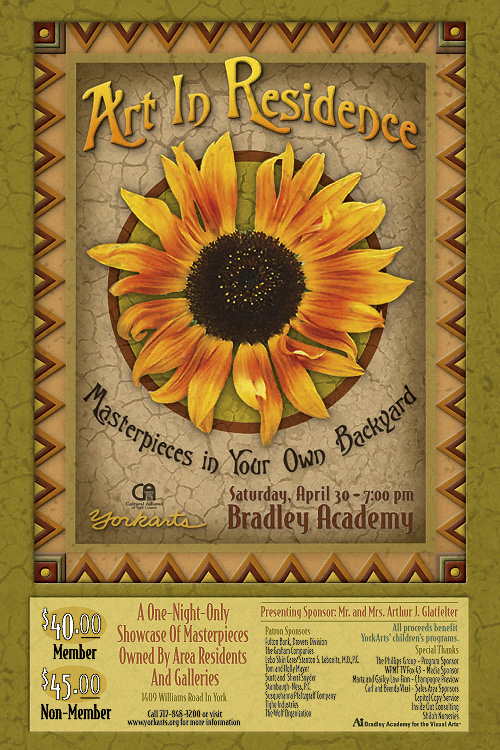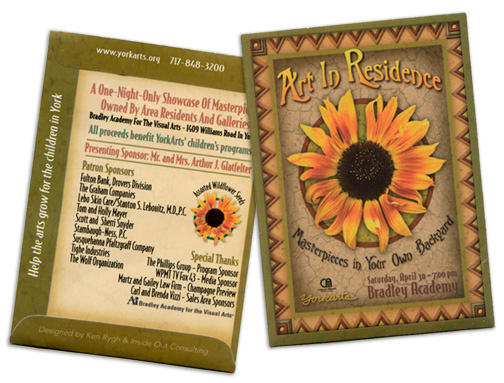 This design was used for ads and posters to get people to come to a YorkArts fund raiser. This one had auctions and exhibits of famous art from collectors in the York area. As you can see below, the invitations were actually printed on seed packets and sent through the mail.
You can also view the marketing materials that Creative Art & Design did for YorkArts Art in Residence the year before. You can also view the poster design large here.