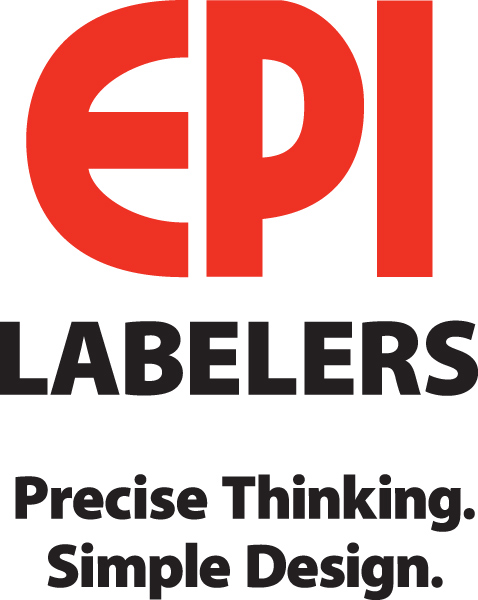 EPI is a company that makes industrial printers and labelers. They had a stodgy and outdated brand and contacted us revamp their brand and freshen their marketing materials.
The logo had been existing in various formats, but was never consistently used. Creative Art & Design created a clear brand and usage guide for a polished new logo for EPI.

We also developed a new branding/positioning line that became very effective – it was simplistically understated , yet fiendishly clever. Even though some might see it as "cutesy" it was also a metaphor for the principal behind all of the machines they design.
In addition to polishing their "brand standards" we were also charged with the task of introducing a new product into the market – we did this with a fun teaser ad – which is almost unheard of in the industrial machinery market.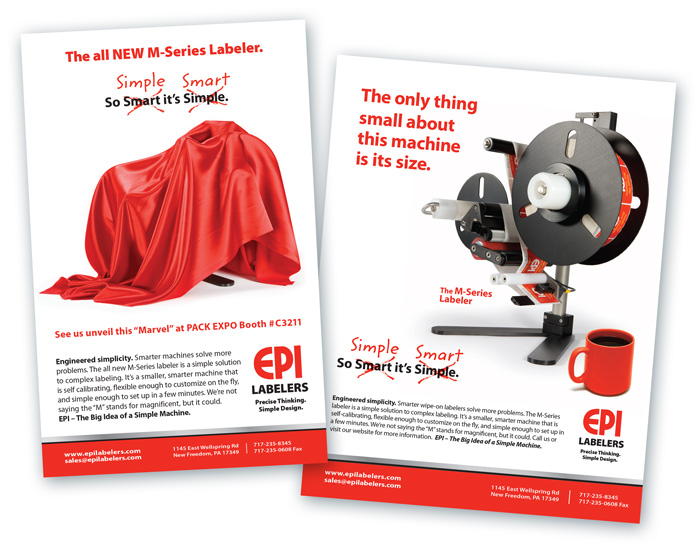 In addition to Branding and Marketing efforts, Creative Art & Design updated all of their product literatures and professionally photographed all of their models.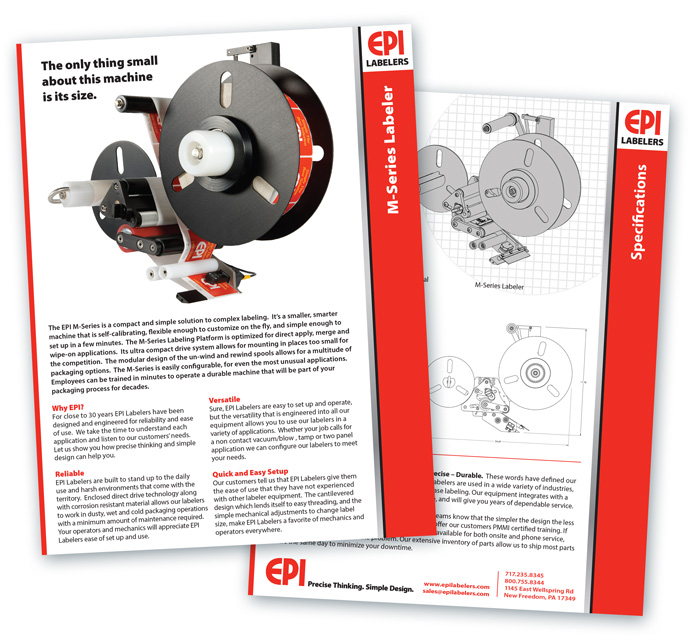 The owner of the company was very pleased with the efforts we made for EPI. In fact, He was of the "New School" and didn't think that print advertising was an effective medium, but within a year of  launching our new brand, he was investing in full page ads. Here's what he had to say.